10 shot, 2 dead, in 7 separate shootings in DC since Saturday night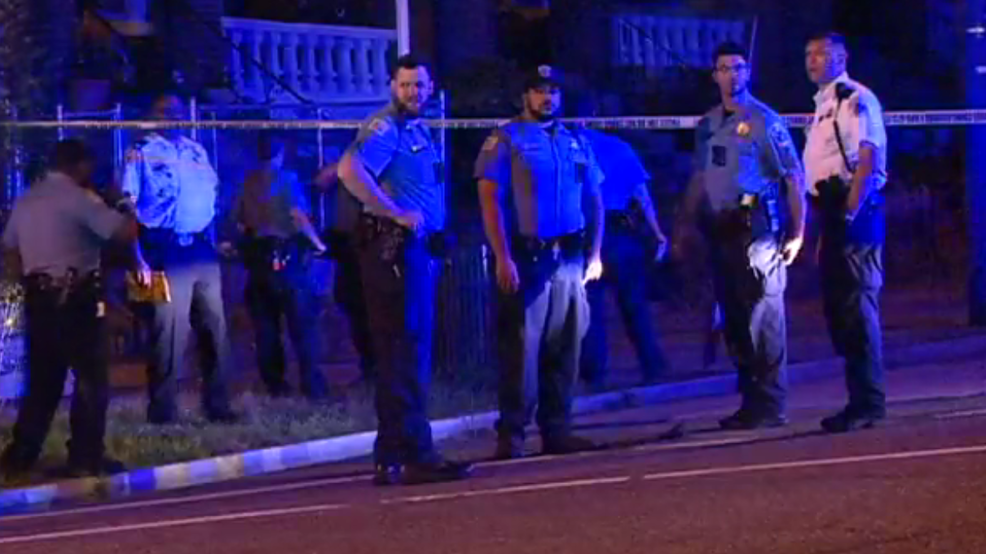 WASHINGTON (ABC7) —
Metropolitan Police and crime scene technicians hide the body from onlookers, including the victim's father.
He told us his son's name was Jermaine Richard, just 17 years old. His aunt spoke on behalf of the family.
"To come over here and see him laying over there that's a hurting feeling," Deboria Allison said.
Richards' death was the sixth of seven shootings in what was a violent 24 hours in Washington DC.
Around 9:40 last night, two men survived a shooting near the Ecuadorian Embassy in the 2600 blk 15th St, NW.

Thirty minutes later in Southeast, a man was shot in the leg in the 3500 block of Minnesota Ave.
At about 11:26pm, a man was shot in the 3800 block of Hayes Street, NE and walked himself into a hospital for help. Police said he was in his car when he was shot.
At 1:00 am, a block party was shot up in the 1500 of 45th St., NE. One person was hit and survived.
An hour later, a man was shot to death and another injured in the 4800 block of Kansas Avenue.
ABC7 News obtained exclusive surveillance video of the victims and possible suspect moments before the shots were fired.
And just before 3:00 Sunday afternoon, Richards was killed at the corner of Quarles and 45th streets NE.

"We have no way of predicting or preventing any of them other than being where we are supposed to be," explained Metropolitan Police Department Commander David Taylor
"Unfortunately, a young man has lost his life as a result of this,"
According to his family, Richards lived in Southeast, but was visiting friends in Northeast when he was murdered.
"I don't think anyone needs to get killed like this. He was young," Allison added.
The seventh shooting was reported just before 8 p.m. Sunday night in the 3500 block of Clay Place, Northeast. Two men were shot and survived bringing the total to seven shootings, 10 victims and two deaths in 24 hours.
Unmute